in cooperation with

and the patronage of the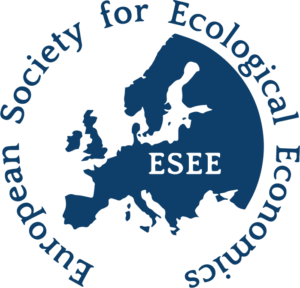 Leveraging Ecological Economics to Advance the Sustainability Transition
The Summer School will be held from 11 to 15 July 2023. A description of the Summer School content and how to apply and pay for your fees are on the University of Pisa webpage. The current page is devoted to specific info.
The school is over: here are some of the highlights!
———————————————————–
Who can apply: The program targets mainly Masters, Ph.D. students, and post-doc. However, in special cases also bachelor students might be eligible.
INVITED SPEAKERS:

Inaugural lecture:
Elisa Giuliani, Vice Rector for Sustainability and the 2030 Agenda – Università di Pisa
Intermediate lecture:
Elettra Stradella – Università di Pisa
A legal perspective on the links between AI and gender issues (provisional title)
Closing lecture:
Gabriella Iermano – Università di Pisa
Can Benefit Corporations help the sustainability transition?
FACULTY
Nicholas A. Ashford (Massachusetts Institute of Technology MIT, USA)
Mario Biggeri (University of Florence, ITA)
Leonardo Boncinelli (University of Florence, ITA)
Tiziano Distefano (University of Florence, ITA)
Ralph Hall (Virginia Tech, USA)
Tommaso Luzzati (University of Pisa, ITA)
SYLLABUS
Georgescu-Roegen KW Kapp and basics in Ecological Economics
What should you know about Sustainable Development (and nobody told you)
Ecological economics, complexity and system thinking
Ecological Macroeconomics
The Inequality/Environmental Challenge
Measuring "sustainability" and "sustainability transition": a multidimensional perspective.
New Economic Thinking – Community Wealth Building/Inclusive Capitalism
An Innovation-based Approaches to the Sustainability Transition & Related Decision-making Frameworks
Integrative Approaches to Achieving a Sustainability Transition – Policy/Law/Economics/Trade/etc.
Behavioral Economics with a focus on Game-based Policies
A reading list will be available in June to registered students
TIME SCHEDULE
01 April: Application Deadline
30 April: Financial support will be communicated to the accepted applicants
01 May: You can start to pay the fees and book the accomodation. DO NOT PAY IT BEFORE!
IF you want to apply for a scholarship (see below) DO NOT PAY the fees before getting instructions from us.
08 May: Deadline for paying the submission fees and booking the accomodation
COSTS
The registration fees are 250€, covering tuition costs, lunches and coffee breaks.
A 50 € cancellation fee will apply if the request arrives before 01 of June.
After 31st of May, cancellation is admitted only in case of certified medical reasons or other certified serious problems. In all other cases no reimbursment will be provided.
ACCOMODATION
We reserved an accomodation for about 30 participants at the Benedettine residence at a cost of 30-35 euros per night or 200-250 per week (lower price in double room, https://www.residence.unipi.it/prezzi-e-camere/). The accomodation is available for the whole week (the workshop in Florence and the summer school in Pisa). Please, do not book before getting instructions from us, unless you need the proof of accomodation for your visa. In this case, remember to put me in CC in the email to the residence.
SCHOLARSHIPS
offered by


      and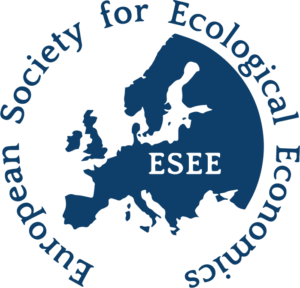 A limited number of scholarships in the form of fee discount is available. To ensure a fair and just attribution of the scholarships, those who need some financial support, please apply by filling this form.
THOSE WHO HAVE BEEN ADMITTED can apply for financial support BEFORE paying the fee and tell their accomodation preferences via this FORM https://forms.gle/uN9dtiHpUKeXWy7RA
HIKING SUMMER SCHOOL
After the summer school, we will have 4 days of hiking and interactive classes (including presentation of research by participants, and discussions). Those who will join in the hiking will have the opportunity of leaving luggages in a safe place.
All INFOs here
CLASS TIME SCHEDULE
The summer school will start on 11 July at 17:00 and end on 15 July at 13:00.
Provisional programme and schedule: FINAL-PROGRAMME
VENUE
Centro Congressi Le Benedettine (next to the Le Benedettine Residence)
Piazza S. Paolo a Ripa D'Arno, 16, 56125 Pisa PI, Italia
FREE VISIT to the UNIPI's MUSEUMs:
https://www.unipi.it/index.php/summerschool/item/25428-free-uni-museums-access-for-sws-students